About Suzanne Porrazzo, Trial Attorney
Your Trial Warrior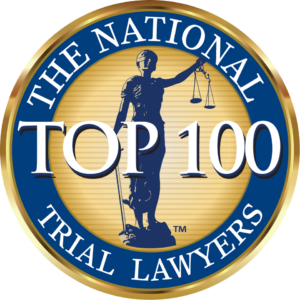 Suzanne Porrazzo – Attorney,
Ms. Porrazzo graduated from the University of Southern California Los Angeles on a full-ride scholarship for DEBATE.  As part of the nationally recognized USC Trojan Debate Team, Suzanne travelled nationally to represent USC.  At one point, Suzanne even debated the New Zealand
National Debate Team before a crowd of over 1000 students.  She was paid to attend USC due to her accomplishments as an experienced researcher, who helped all of her teammates with her strong research and writing skills.
This love of debate started at an early age of 7 when Suzanne told her parents she would be a lawyer.  They finally took her seriously when she attended a court proceeding on a field trip in 8th grade — and Suzanne was hooked and knew she would be a lawyer one day.
It has been her lifelong passion.  Suzanne brings to the table the skills and heart that make her loved by former clients —- and feared by the defense.  And she does it all with a smile, not revealing her secrets —- and her street smarts.
"I've always wanted to help workers get justice. My dad started out as a truck driver for Challenge Dairy Products.  I remember the long days he would put in, getting up early at 4 a.m. to provide for us.  I'm the attorney for the workers. "
Suzanne also worked for the Los Angeles County Library while in college, as her parents instilled in her the importance of hard work to get ahead.  She was the youngest library aide in all of the Los Angeles County, and started working at the age of 16.
Suzanne won her hometown contest to become Miss San Dimas — an accomplishment she is proud of as she wrote a song for the City of San Dimas as her talent competition, and performed it on the piano.  She was a regular at all parades, and rode horses through the City of San Dimas as part of her civic duties.
Suzanne studied law at Pepperdine School of Law and was awarded a scholarship from the Italian American Lawyers Association. As a law student, she excelled in Moot Court and became a member of the Moot Court Honors Board, a prestigious group of only a handful of law students out of over 250 students. She was selected as the second top speaker in the entire law school — and she achieved this while studying law in London.  Suzanne argued a case before former Supreme Court Justice Bryon White. She was also taught First Amendment Law at Pepperdine by the late Supreme Court Justice Antonin Scalia.
Suzanne also won the Client Counseling Competition, represented Pepperdine in Chicago, Illinois in Federal Court at a moot court competition, and was a finalist in the Negotiations Competition — evidencing her strong argumentation skills.  While in law school, Suzanne enrolled in and completed a two year program in one year — a Masters in Broadcast Journalism.  Suzanne was the only student to have ever attended law school and journalism school simultaneously — sort of an overachiever?  According to Suzanne, no.  This was just the next step in making her a better lawyer.  For Suzanne realized the important of video evidence and she wanted to be strong on those skills, so she could use them in trials.  Which she did and has done since being admitted to practice law.
"Videotaped evidence has much more impact on everyone, jurors, judges and the public. And I knew that to be the best, I had to know how to present the evidence in court."
Suzanne worked for KCBS Television in Los Angeles alongside TMZ infamous Harvey Levin.  She actually selected guests for his show.  She worked for the New York Times as a researcher, another strong evidence of her ability to dig into the facts — and her strong skills not just in advocacy, but in locating the evidence to win your case.  Suzanne also worked for the Orange County News Channel, and had some radio spots on that channel, as well as radio broadcasts regarding horse racing litigation on the Roger Stein Radio Show. Suzanne is as comfortable in a courtroom as on television or the radio.  It's a natural gift — Suzanne was born to be a lawyer.  It's a lifelong passion.
Suzanne later became a Los Angeles County Deputy District Attorney.  During her 15 year stint as a prosecutor, she learned more skills than money could ever buy.  "I had to testify against a corrupt Judge and his baliff.  I was a young prosecutor and was scared.  My office did nothing to help me or support me.  I felt so alone, with only my mom there outside the courtroom.  I was all alone with the Grand Jury.  That experience made me a better attorney.  I vowed that none of my clients would feel the way that I did.  I would fully support my clients.  I would not leave them feeling scared and alone."
Later, Suzanne sustained a concussion at work from a defendant — and had to endure a worker's compensation case against Los Angeles County. Thankfully, she recovered but learned valuable lessons along the way.
"That experience made me realize how horrible the worker's compensation system was.  I vowed that I would be there for my clients to guide them through the system, to take on the government and to never back down".
Suzanne left the DA's office to move on to greener pastures — literally when top jockeys at the Santa Anita Racetrack informed her that they needed an attorney and that there was so much work to be done.  Suzanne had ridden horses her entire life, so it was a natural fit that horse riders were drawn to her warm smile — and natural love of horses.
"I competed on my gelding Goals Raindance /Half Arabian and won Second Place in the entire Region for Endurance Riding — I would ride my horse 50 miles and once completed 100 miles in a day.  I rode him 3000 miles in competition, all while still working as a prosecutor.  The only person with a higher score was a professional horse trainer.  I am proud of my accomplishments — and that to this day I still own this horse and he is sound and happy."
"I was approached by Jockey Corey Nakatani who I had known from my local hometown area.  Corey said that the racetrack employees needed my help.  So it was the natural transition for me to rise to the occasion — quit the DAs office and to help workers."  Suzanne's became the official attorney for top jockeys and several trainers — but it was the countless workers to which she answered the call and has represented them with all forms of injury cases.
Suzanne represents more than just racetrack employees.  Many police officers, teachers, and other professionals including truck drivers hire Suzanne for her smarts and heart.  It is the combination that makes her unbeatable.   And will make her the best choice for you.
And help the workers is the job she's been doing ever since.  Suzanne is well-known to her clients as their strongest advocate.  Suzy is a fighter who will be there for you to help you get your life back.
"No Case Is Too Big Or Too Small, Too Complex Or Too Simple For Us."
What our clients say
Client Testimonials
"Great Attorney! I hired Suzanne Porrazzo to handle a personal injury case. She did an excellent job handling my case and defended me at my deposition. I have never been through court before and felt that she explained everything to me and always returned my phone calls. Suzanne was able to settle the case for me and I was very pleased with the settlement. I have already recommended her to other friends."
Juliette- Car Accident Client